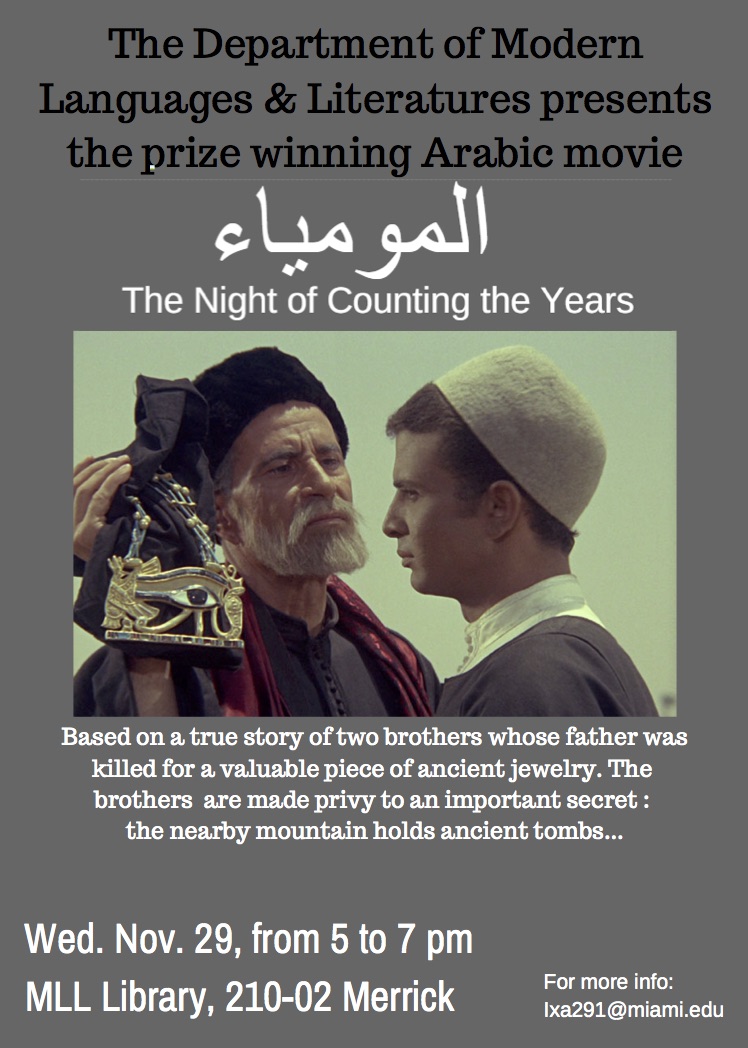 ‌‌ 

The Night of Counting the Years - Wednesday, November 29 at 5PM
Based on a true story of two brothers whose father was killed for a valuable piece of ancient jewelry. The brothers are made privy to an important secret: the nearby mountain holds ancient tombs...
The screening will take place in the MLL Library (Merrick Building 210-02).