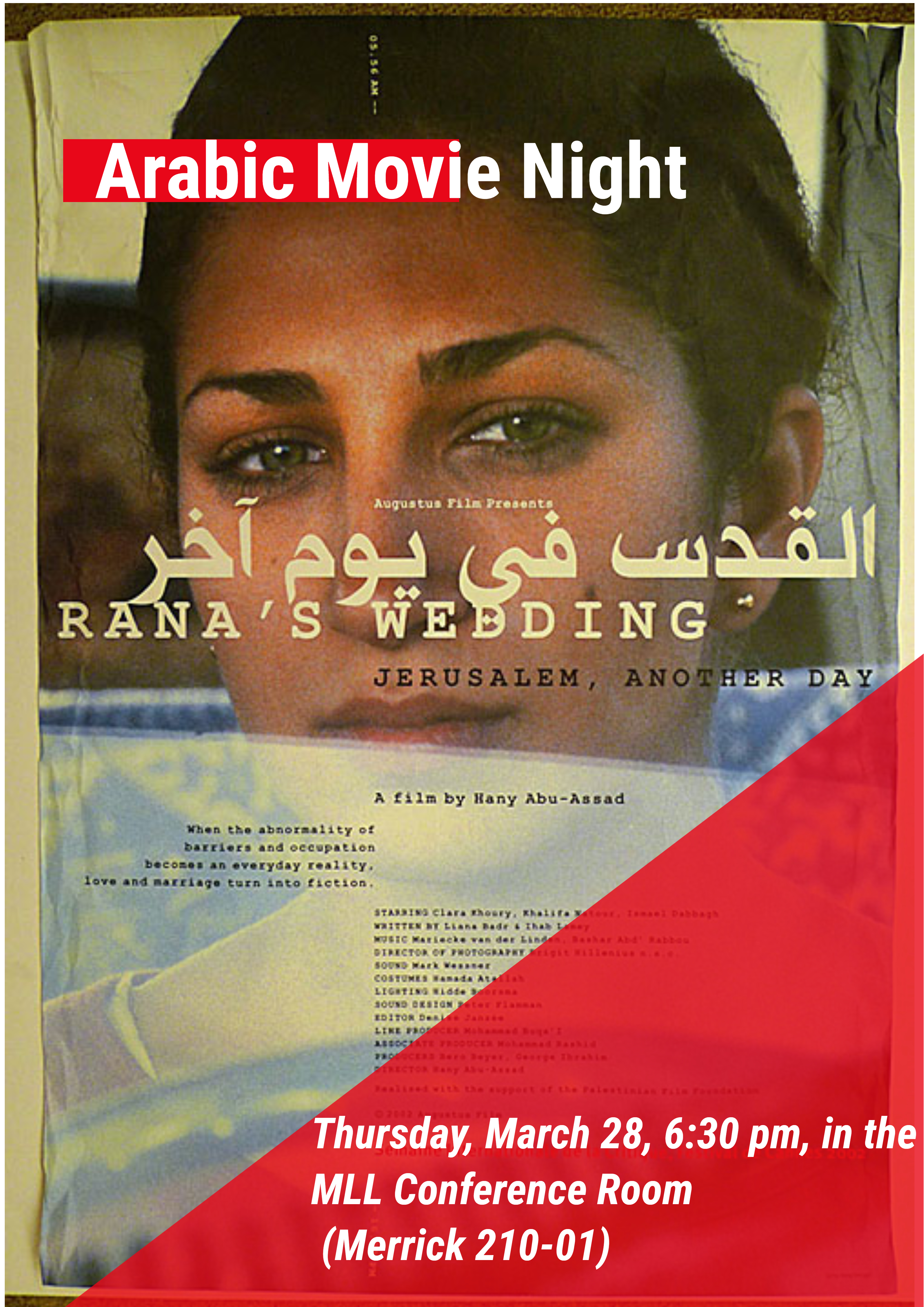 ‌‌ 

The Insult - Wednesday, February 20 at 6PM
This 2017 film by the important director Ziad Doueiri was nominated as Best Foreign Language Film in the Academy Awards. A courtroom drama, it explores the tense relationship between Lebanese Christians and Palestinian refugees and considers how both groups can overcome the traumas of the Lebanese Civil War (1975 to 1990).
---
Rana's Wedding - Thursday, March 28 at 6:30PM
This 2002 movie by director Hany Abu-Assad is set in Jerusalem and considers what happens to love amid soldiers and checkpoints
The screening will be shown in the MLL Conference Room (Merrick 210-01) with English subtitles.